AIM provides Mohawk Valley manufacturers a centralized access point for manufacturing and technology assistance, and leverages MVCC's partner programs in workforce development, business incubation, and STEM fields. As a MEP in the six-county Mohawk Valley Region, AIM provides comprehensive programs and services to manufacturers in various industries. Those industries include, but are not limited to:
Microelectronics

Food & Beverage
Metal & Wood
Distribution
If your industry is not listed above, you should know we want to help virtually any small to medium sized manufacturing business in the Mohawk Valley, regardless of industry type. We encourage you to contact us to speak to one of our experts, so we may better serve your company's needs.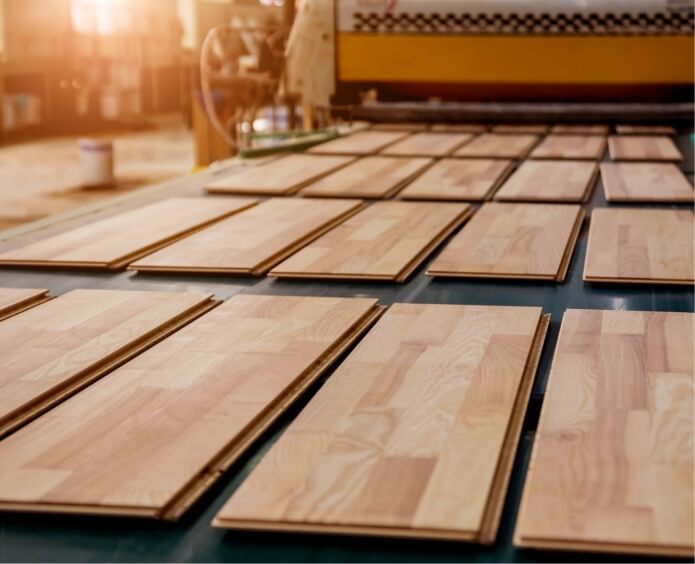 Microelectronics and Semiconductor Technology
From the design and fabrication of computer chips to the electronic systems that support the U.S. Department of Defense, the Mohawk Valley has a cluster of manufacturers that greatly supports this industry. AIM has the technical providers and experience to offer your workforce customized training programs with a hands-on lab experience. Contact us today to provide your employees with upskilling opportunities.
The food and beverage industry is not new to the Mohawk Valley, which is home to a vast array of small to medium sized businesses. Food handling procedures, safety standards, and keeping proprietary formulas and methods safe all are crucial to the success of a food and beverage company. AIM can help your business get the training and security it needs.
Metal and wood manufacturers are vital to the construction, homebuilding, and remodeling industries. Whether building a skyscraper or a ranch home in the suburbs, builders rely on quality manufacturing when it comes to the products they use. At AIM, we help small to medium sized metal and wood product manufacturers ensure their employees are properly trained, and all safety and regulatory requirements are met.
Retailers rely on distributors to bring them the products they need to conduct their business every day. It's important that distribution companies follow all the necessary regulations so that they can safely distribute goods to retailers worldwide. AIM helps distribution companies provide their services efficiently by offering the safety, regulatory, and quality control training they need.
$M
COMPANY OVERALL INVESTMENT