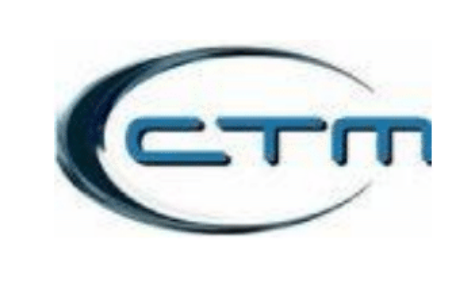 CUSTOM TOOL AND MODEL CORPORATION
CTM Corp. is a high-precision machine shop that can design and manufacture products from prototype to production. CTM Corp. provides top-quality work and services to the Aerospace, DoD, Medical, and Firearms Industries. They are located in Frankfort, NY and employ 19 highly-skilled employees.
CTM Corp. has to comply with both ISO and Cybersecurity certifications and requirements to comply with DoD and Aerospace contracts. In order to retain business and bid on new contracts within the industries, CTM had to implement and train their employees in both quality and Cybersecurity standards.
The Advanced Institute for Manufacturing will provide Quality Management Systems (QMS) training to meet industry standards. AIM has also provided Cybersecurity assessments and employee training to meet DFARS requirements.
CTM is currently ISO 9001, AS 9100, ITAR certified, and DFARS compliant for Cybersecurity. Certifications in these areas help CTM retain contracts as well as bid on new business in the future within the Aerospace, Medical, and Firearms industries.
"We count on AIM and their resources"
"CTM, as a small business, relies on AIM's organization to pivot to changing markets. Training grant opportunities, cyber security upgrades, or basic quality management support, we count on AIM and their resources."
STEVEN NAEGELE - CTM Corp., President

"We have found every experience to be enlightening, engaging and effective."
"The FX Matt Brewery has partnered with multiple branches of AIM/MVCC and their respective trainers, consultants, teachers, training centers and MEP center. We have found every experience to be enlightening, engaging and effective. Their team is high performing, knowledgeable and most importantly responsive and adaptive to meeting our needs. I look forward to continued partnership and meeting our future needs"
DAN VOCE - FX Matt Brewery, Director of Operations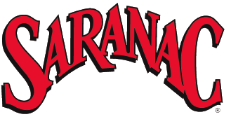 Matt Brewing Company was founded in 1888 under the name The West End Brewing Company.  It is the fourth oldest family-owned brewery in the United States, having brewed beer since its inception. The brewery, later renamed Matt Brewing Company, became popular throughout the Northeast based on Utica Club and its current flagship beer, Saranac.  In addition to beer, Matt Brewery also distributes popular soft drinks, notably the Saranac 1888 Root Beer. The Company is in its fourth generation of family ownership and is led by Nick Matt, Chairman and CEO and Fred Matt, President.
Matt Brewing Company had a need for updated SOP's to enhance employee's skills and training.  They decided to invest in having new SOP's created and reached out to AIM for expertise in quality technical resources and creation of employee job instructions.
AIM conducted onsite facility visits to observe, document, and collect data to create SOP's and checklists for each job process.  Each newly created SOP and checklist outlined major steps, how to instructions, key points for safety, and visuals of each operating procedure.
The modernized SOP's and checklists create a culture of consistency and repeatability along manufacturing processes as well as increased employee skill sets and knowledge.

MHX Co Foam is a privately held company in Amsterdam, NY they specialize in foam manufacturing. They sell a wide variety of foam forms and serve various industries. MHX Co Foam is currently ISO 9001: 2015 certified and manufactures four major foam products.
As manufacturing business rebounds from the pandemic, this past year MHX Co has been hiring more machine operators. Like many manufactures, they are facing challenges finding qualified manufacturing workers. New machine operators were recently hired and the workers primary language is Spanish, which will require additional support to learn the jobs. The company has an opportunity to address recurring quality problems and productivity with enhanced operating procedures, detailed work instructions and formalized employee training.
The Advanced Institute for Manufacturing will work with MHX Co to create Standard Operating Procedures (SOP) and work instructions (WI) that will guide new employees through successful training and equipment operation. Leads and job coaches will utilize the newly created SOP's and WI to  develop machine operators. AIM will also provide translation services for the Spanish speaking employees that will take place in a formal training program.
SOP'S and Work Instructions have been created in both the English and Spanish language. Together, they will work to support employee training, increase productivity and efficiency, and support ISO certification. The program allows the company to provide new operators with formal training and a system to test for comprehension and proficiency once thoroughly trained.
"AIM has been a game changer for our business"
"AIM has been a game changer for our business. Working in collaborative partnership, AIM delivered a high-quality training program that was tailored just for us. The training has already made a positive difference in our quality and our bottom line."
PETRA SCHAEFER - President & Owner, MHX Co. Foam Company, LLC.
"Workshops for Wolfspeed Equipment Technicians develops core skills contributing to a successful workforce."
"Mohawk Valley Community College workshops for Wolfspeed Equipment Technicians develops core skills contributing to a successful workforce. The location of the college in the Mohawk Valley, benefits students and Wolfspeed to offer opportunities and contribute to the community."
ERIC CLARK - Equipment Engineering Manager, Mohawk Valley Fab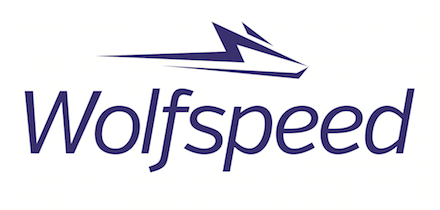 Wolfspeed Inc. is a developer of wide bandgap semiconductors, focused on silicon carbide and gallium nitride materials and devices for power and radio frequency applications such as transportation, power supplies, power inverters, and wireless systems. The company, formally known as Cree, was founded in Durham, North Carolina and is currently in the process of finishing up construction on their Silicone Carbide Facility in Marcy, NY.
Wolfspeed is in the process of completing construction of their new Silicon Carbide facility in Marcy, New York. The next step is to hire highly skilled employees to operate the facility. The skills necessary to operate the plant are very specific to this facility and the type of equipment used. The challenge is that there are very few potential employees that currently have the specific skills needed and there is a strong demand to hire approximately 600 employees in the first five years of operation. The semiconductor and micro-electronics industry are new to the Mohawk Valley Region, and it is extremely important to build the local workforce that can support Wolfspeed and the entire industry.
AIM has used its position as an MEP Center component of Mohawk Valley Community College and its 75-year history as a technical college to connect with its resources and local expertise to develop a customized training program that is recurring as Wolfspeed hires new employees and as they open the doors to the new chip fabrication facility.
The 10-day, 13-module "hands on" training program was launched in the fall of 2021 and continues to be provided on demand as Wolfspeed grows in the Mohawk Valley Region. The class participants will acquire a learned skill that enables them to operate, troubleshoot, and problem solve electrical systems, mechanical systems, tooling and calibration, helium leak detection equipment, and vacuum systems. All these key skills are required to work in the micro-electronics industry.
Utica Coffee Roasting Co.
Utica Coffee Roasting Company ("Utica Coffee") began in 2002 manufacturing roasted coffee beans for the retail and wholesale market. Located in Utica New York, they practice current, sustainable, and renewable business practices, hire local, and sell local to central New York.
Utica Coffee has requested the services of Advanced Institute for Manufacturing ("AIM") to observe and assess the warehouse operation for improvement and provide the necessary employee training for a lean culture and sustainability.  A primary focus will be on the warehousing delivery and storage of its products. Being new to many aspects of the business Utica Coffee instilled confidence in the AIM team to advise, train and guide them to the right practices.
Upon assessment AIM's primary focus was to improve Utica Coffee's warehouse and order fulfillment by addressing areas of process improvement, recommendations for facility layout and extensive training by industry expert's such as Lean Six Sigma Yellow Belt Training.
As a result of the training that AIM and industry experts provided Utica Coffee, they now have developed a safer work place that has provided their employees with training, which has led to measurable quality and process improvements throughout the company. The improvements have impacted the company's bottom line, and has engaged the employees with meaningful and impactful work.
"AIM provided Utica Coffee Roasting Company the opportunity to thrive "
"The AIM program provided Utica Coffee Roasting Company the opportunity to thrive by adapting new and innovated training processes that can bring more success to the organization for years to come."
FRANK ELIAS - President, Utica Coffee Roasting Co.