What is Manufacturing Day?
Manufacturing Day celebrates and brings awareness to the manufacturing industry in the Mohawk Valley and throughout the United States. AIM's Manufacturing Day helps to connect students, businesses, and the public with manufacturing companies statewide, and provides a first-hand view of different types of manufacturing fields and job opportunities.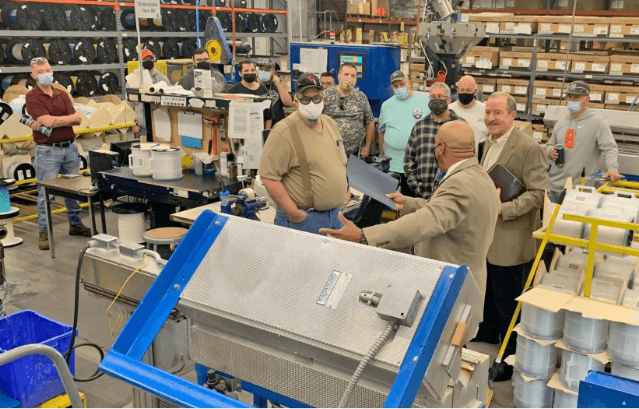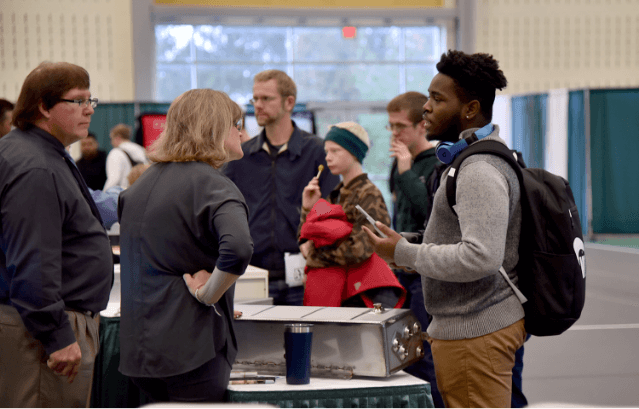 Who Should Attend Manufacturing Day?
We would encourage anyone who is interested in the different manufacturing industries throughout the Mohawk Valley, as well as the entire state, to attend our event. If you are a student, or job-seeker who is interested in pursuing a career in the manufacturing industry, this event is definitely for you. If you're an employer interested in growing your workforce, you'll want to consider becoming an exhibitor, as this opportunity can connect you with people genuinely interested in working for you and helping you grow.
Why Attend Manufacturing Day?
Learn more about the various manufacturing industries throughout the state
Connect with potential employers in the flourishing manufacturing industry
See how technology and industry are helping the Mohawk Valley grow
Get an up-close look at new innovations and technologies
Showcase your manufacturing business and meet prospective employees
Check Out Past Manufacturing Day Events
Manufacturing Day 2021 was back in-person and was organized by MVCC, AIM, and FuzeHub. More than 130 students from throughout the Mohawk Valley toured five local businesses, making instant connections with regional employers.
Held virtually, our Manufacturing Day 2020 event was interactive and statewide, celebrating manufacturers from across New York State and highlighting the pathways students can take toward manufacturing careers.
Manufacturing Day 2019 featured tours of MVCC's FABLab, interactive exhibits spotlighting New York state products and technologies, educational exhibits providing STEM pathways, and workforce development exhibits.
COLLEGE STUDENTS ATTENDING JOB FAIR